<!–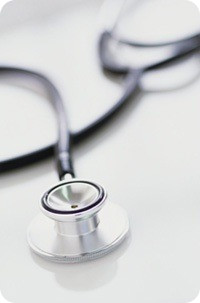 –>
Graduates of osteopathic medical school earn the degree Doctor of Osteopathic Medicine, abbreviated DO.  While osteopathy is a separate and distinct branch of medicine, DOs complete the same medical and surgical training as medical doctors (MDs) and therefore enjoy the full rights and privileges of all physicians and surgeons (for more information, click here).
While maintaining the same rigorous training of conventional medical school, osteopathic students receive additional training in palpatory diagnosis and treatment.  The body's complex system of bones and soft tissues, known as the musculoskeletal system, interrelates with the functions of the whole body in health and illness.  Osteopathic students begin with the study of normal anatomy and physiology in order to recognize abnormal structure and function as the precursors or manifestations of disease.
Along with this training comes the understanding of the human being as an integrated unit of function: mind, body and spirit (Philosophy and Mechanical Principles of Osteopathy, Still, 1892).  Students learn to take a detailed patient history since habits, circumstances and life events can interfere with the full expression of health and set disease processes in motion.  Through this  expanded study of anatomy and physiology and instruction in careful observation, students learn perceptual and palpatory skills in order to develop hands-on techniques which influence and optimize function and correct structural abnormalities.